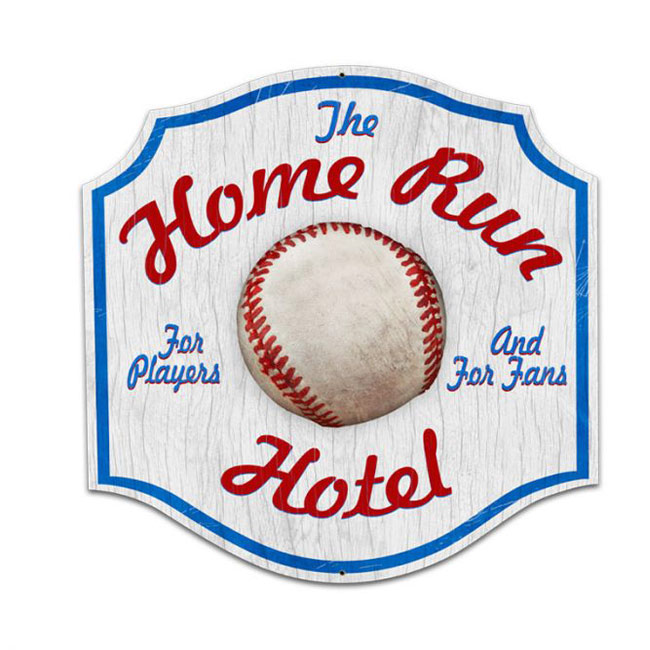 The Home Run Hotel Custom Shape Metal Sign. Great Coloring and Graphics, Drilled and Riveted and Ready to Hang. Great gift idea! Free shipping on orders over $99
Share This With A Friend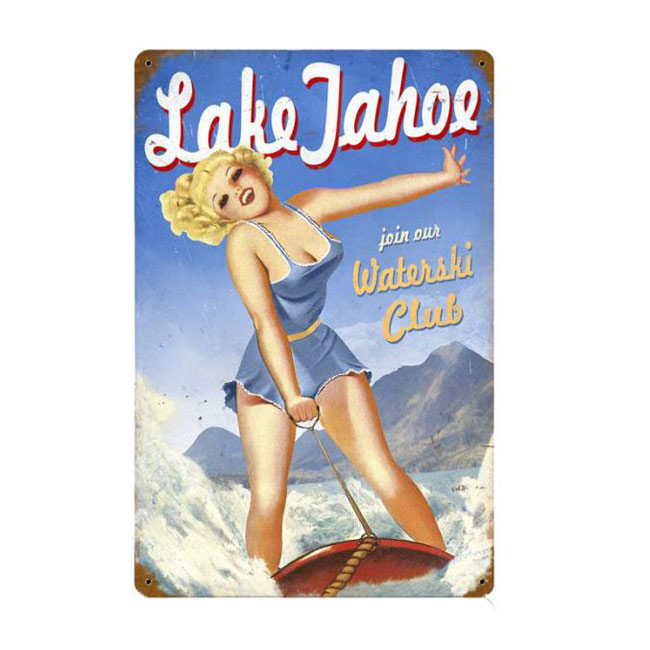 Lake Tahoe Pin Up Girl heavy metal sign. Great Ski Pin Up Girl and Lake Tahoe collectible sign! Free shipping on orders over $99
Share This With A Friend
Off-Road Vehicle Parking Only heavy metal sign. All Others Will Be Buried. Predrilled holes and ready to hang! Free shipping on orders over $99
Share This With A Friend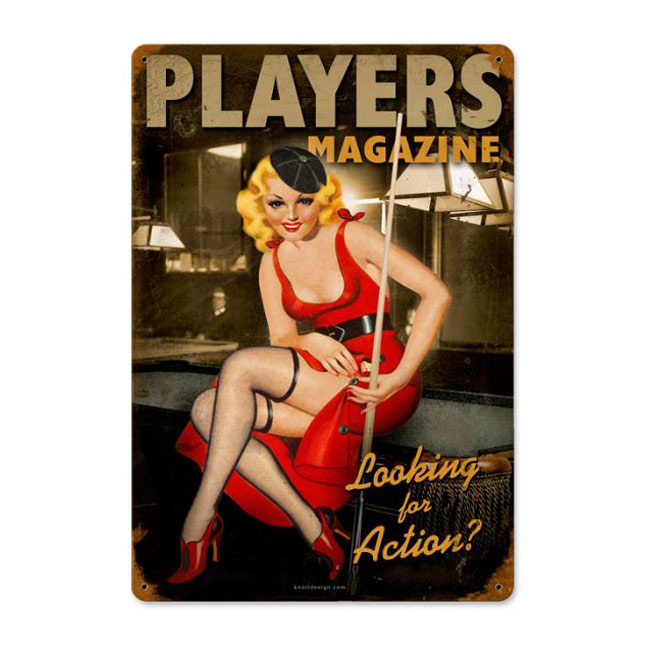 The Players Magazine Pin Up Girl Sign is perfect for any wall. Measures at 12'' x 18'' with predrilled holes for easy hanging. Looking for Action? Get...
Read more
Free shipping on orders over $99
Share This With A Friend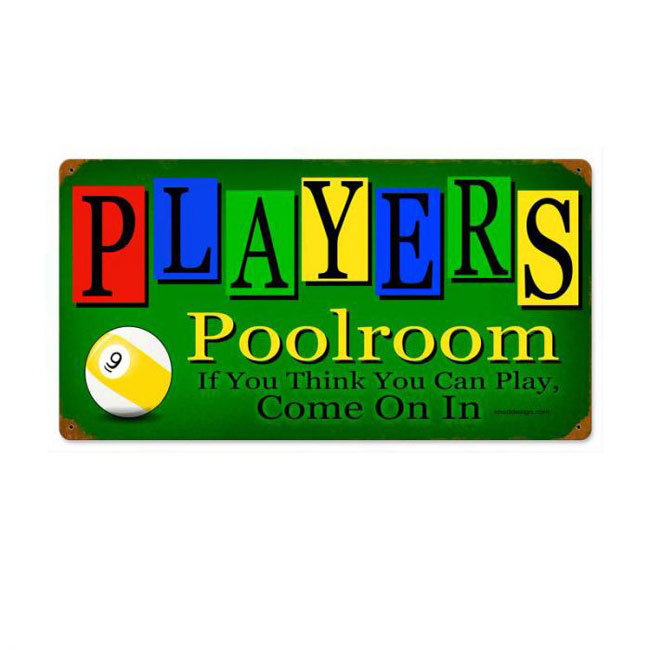 Players Poolroom heavy metal sign. If You Think You Can Play, Come On In! Incredible coloring on this vintage pool sign. Add it to the wall to catch e...
Read more
Free shipping on orders over $99
Share This With A Friend