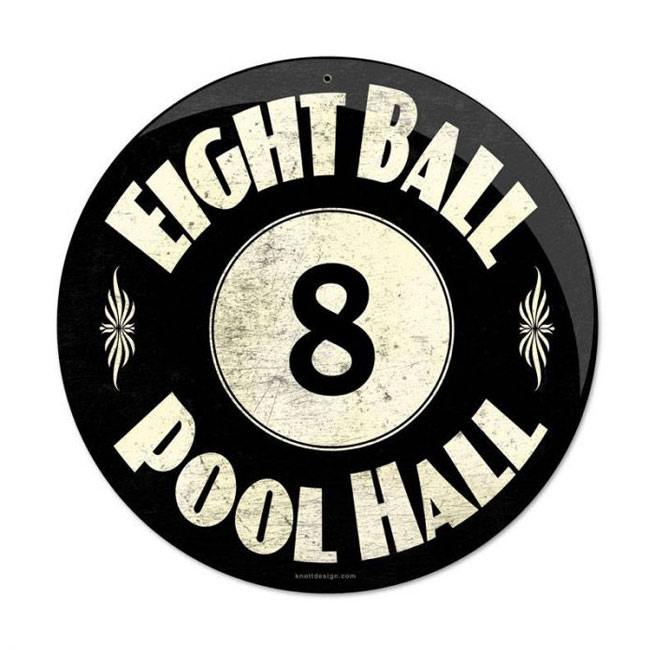 8 Ball Pool Hall Round 14'' Sign. Free shipping on orders over $99
Share This With A Friend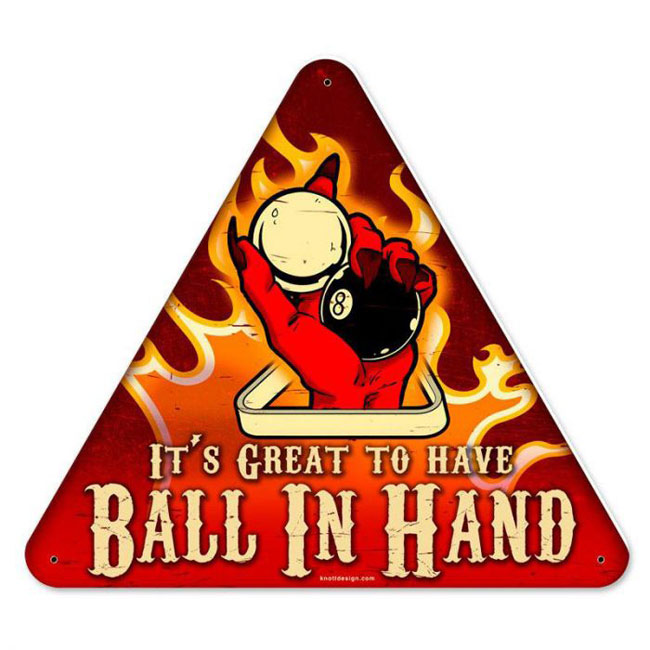 Heavy metal Ball in Hand Diecut Sign. Great Coloring and Graphics, Perfect Pool Sign for the Rec Room or Garage. Add Some Color to the Walls! Free shipping on orders over $99
Share This With A Friend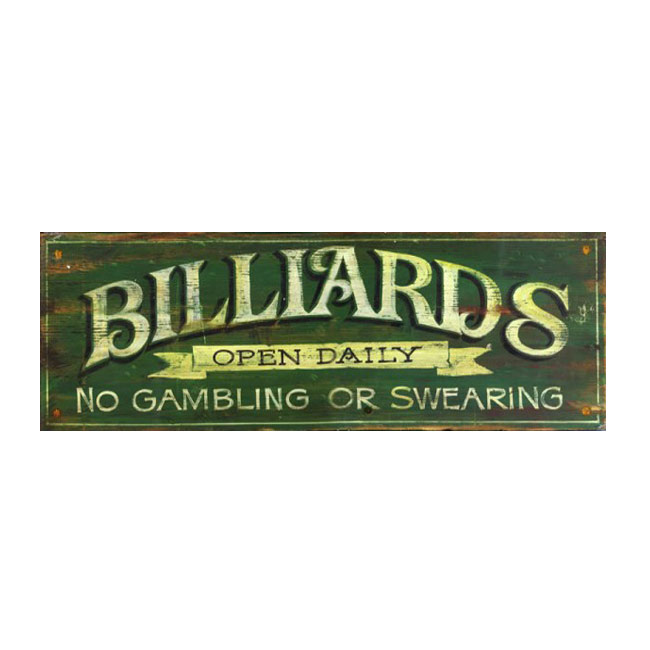 Vintage Billiards Sign - 14x40 - Printed directly on distressed wood panels that have knots and other imperfections in them. We end up printing right ...
Read more
Free shipping on orders over $99
Share This With A Friend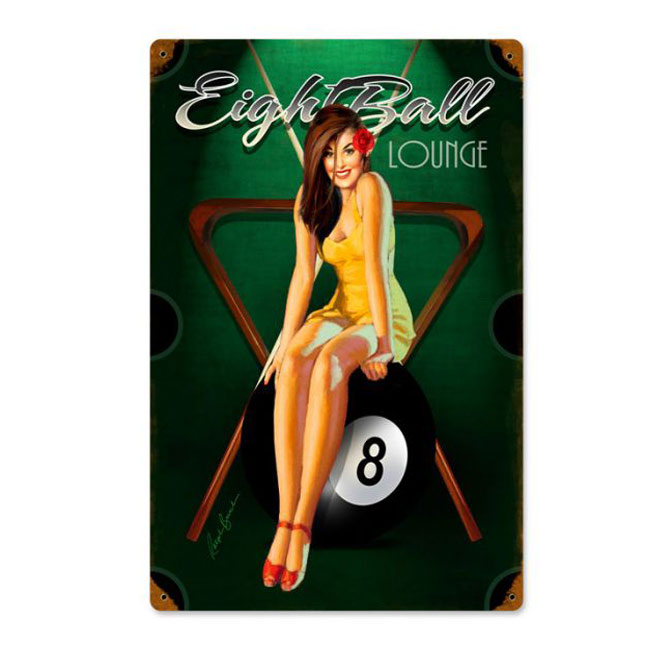 Eight Ball Lounge Pin Up Girl heavy metal sign. Great graphics and coloring, perfect for the pool room or garage. This pool pin up girl sign is a grea...
Read more
Free shipping on orders over $99
Share This With A Friend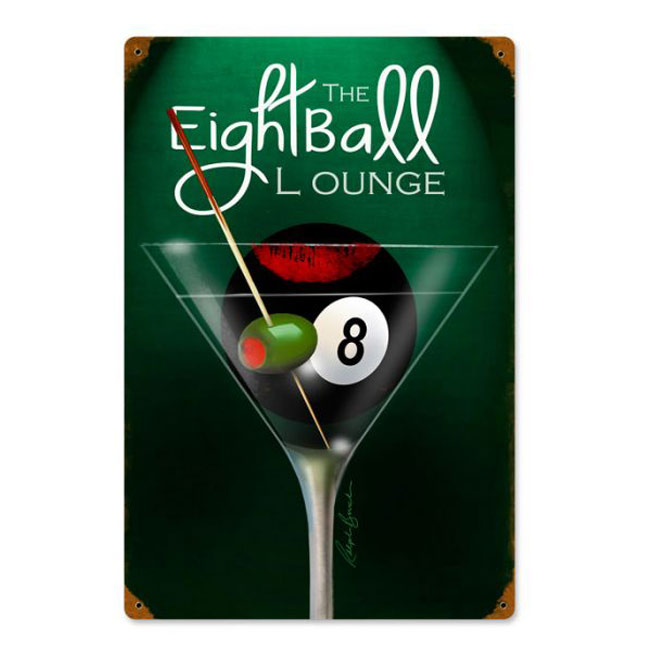 The Eight Ball Lounge heavy metal sign. Measures at 12'' x 18'' and ready for hanging. Perfect for the pool room, rec room or garage! Free shipping on orders over $99
Share This With A Friend